Location: Oaza Murai, Hino-cho, Gamo-gun, Shiga Prefecture
Date of interview: Monday, 12/06/2010
View of the embankment on the dam lake side
Originally, I was going to put them together as Hinogawa Dam, but when I looked at the dam handbook and Dammaps, I found that there were side dams, and I had to sort through the photos in a hurry.
View of the levee on the downstream side
However, it is difficult to determine where the Hinogawa Dam and the Waki Dam begin and end, and since I did not intend to take these photographs in the first place, there is a possibility that I am misremembering these photographs. In that case, please forgive me.
View of the embankment on the dam lake side from the Hinogawa Dam
The main body of the Hino River Dam is a rock-fill dam, but the Hino River Waki Dam is supposed to be an earth dam.
View of the embankment on the dam lake side from the Hinogawa Dam
Well, it is indeed somewhat earthy.
View of the embankment on the dam lake side from the Hinogawa Dam
The earth section dike itself is not straight, but rather a loose S-shape.
Since there is not much information about the sub-dam, I will end the article here, but please remember this dam beside the Hinogawa Dam, lol.
Hino River side dam specifications
| | |
| --- | --- |
| River Name | Yodo River System Hino River |
| Objective | Flood control, agricultural disaster prevention, unspecified water, river maintenance water |
| Model | earth dam |
| Bank height | 19m |
| Bank length | 388m |
| Dam volume | 136,000m3 |
| Watershed Area | 22.4 km2 |
| Reservoir area | 29 ha |
| Total storage capacity | 1,388,000m3 |
| Effective water storage capacity | 1,038,000m3 |
| Dam operator | Shiga prefecture (Kinki area) |
| Main body constructor | - |
| Year of launch | 1961 |
| Year Completed | 1965. |
Other facilities/observations
Cars would be parked near the entrance to the dam and on the top edge.
| | |
| --- | --- |
| Parking lot | ○ |
| Toilet | ○ |
| Park | ○ |
| PR Exhibition Hall | × |
| Fishing | ○ |
Accommodations that may be close to Hinokawaki Dam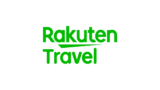 Hotels and Inns in Koka - Accommodation Reservations (Shiga Prefecture) [Rakuten Travel] (in Japanese only)
If you are looking for hotels and inns in Koka, Rakuten Travel is the best place to go! You can use and earn Rakuten points and save a lot of money at this accommodation reservation site. You can also use discount coupons! Domestic tours, airline tickets, car rentals, and bus reservations!
Booking.com : Hotels Koka . Book a hotel now!